School Dinners at St Matthews
School Dinners
St Matthews Primary School prides itself on our variety of well balanced healthy meals ranging from traditional British meals to continental dishes from around the world.
For more information click on our weekly menu options below.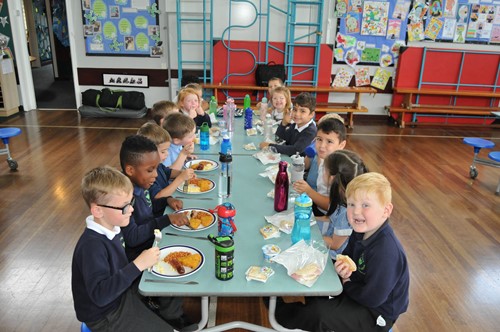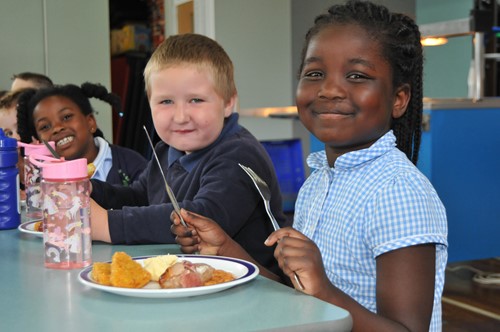 "I love our themed dinners my favourite is our Christmas dinner where we all sit together and pull crackers wearing our Christmas hats." - Daisy Year 6
Sandwich Bar
St Matthews is delighted to bring to the children our NEW sandwich bar. We will be offering an exciting varied range of sandwich options for the children as a dinner option. All dietary requirements will be catered by our wonderful kitchen staff.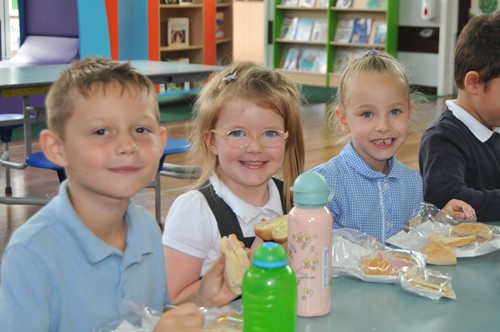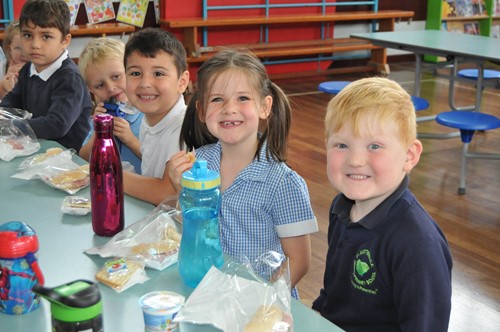 "I love dinner times at School because I get to choose my own sandwiches" - Cory Year 3
Free School Meals
Have you checked to see if you are entitled to free school meals for your child? You may be eligible if you, or your partner, receive Income Support or income based Jobseekers Allowance. You may also be eligible if you receive:
• Employment & Support Allowance(income related)
• Pension Credit (guaranteed credit)
• Child Tax Credits and have an annual taxable income of less that £16,190
• Part VI of the immigration & Asylum Act 1999
• Do not receive working tax credit
To find out more visit www.telford.gov.uk/freeschoolmeals or telephone 01952 383983