St Matthew's Church, Donnington
We are very proud of the active links we have with St Matthew's Church, Donnington. 
Revd Paula is active in her support and leads many workshops for the children across the school year with the support of Julie, the church warden, and the members of the PCC.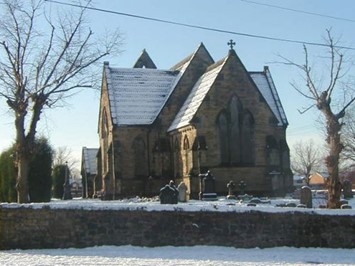 St Matthew's Church was designed by the great Victorian architect Sir Gilbert Scott and built in 1845. The church contains some some interesting historical features, including beautiful stained glass windows and a decorated ceiling at the East end. 
There have been many changes over the years both within the building and the local area, however, St Matthew's Church remains a constant presence in a changing community, a reminder of the changeless love of God for each of us.  
Supporting St Matthew's Church 
Your donations are valued and will help contribute towards the new church roof. You can help by donating via the church's JustGiving page or by registering with Easy Fundraising and nominating St Matthew's Church as your chosen charity.